HOW TO PICK THE RIGHT WEDDING DJ
Do you have a written contract?
This is something you need with all of the vendors you select for your wedding. Hubbell Entertainment provides you with a written contract listing all your requests, event times and special announcements.
Make sure you meet the person who will be working your wedding before you sign the contract
Ensure that you are comfortable with the person who will be at your reception. Are they fun? But also respectful of your wishes? Are they listening to what you have planned? Or are they pushing their agenda? Do they have suggestions on ways to make your day special? Do they have experience with wedding receptions?
How many weddings has the DJ actually done? Do they have references? Do they have other events planned for that day?
Keep in mind that DJs work all kinds of events including corporate events, birthday and pool parties, etc. Make sure the DJ you hire is comfortable with weddings and what all is required.
Have they worked with the venue for your reception before? Do they know what type of equipment will be needed – including lighting?
It isn't necessary that the DJ has worked the venue before but if they have not worked at the selected reception facility, are they willing to spend the time to visit the site ahead of time and make any necessary arrangements for electricity, setup and dance space?
What does the price include?
Does the contract list the items included. This may include the speakers, wireless microphone, sound system and lighting. If some of these items are covered by your venue then this should be stated in the contract.
Ask the Myrtle Beach DJ a few key questions
What do you do to encourage people to dance?
How current is your music library?
What if I would like to have songs played that are not in your music library?
Will you talk about your services to our guests?
What is your normal attire for a wedding reception?
MAKE YOUR SPECIAL DAY UNFORGETTABLE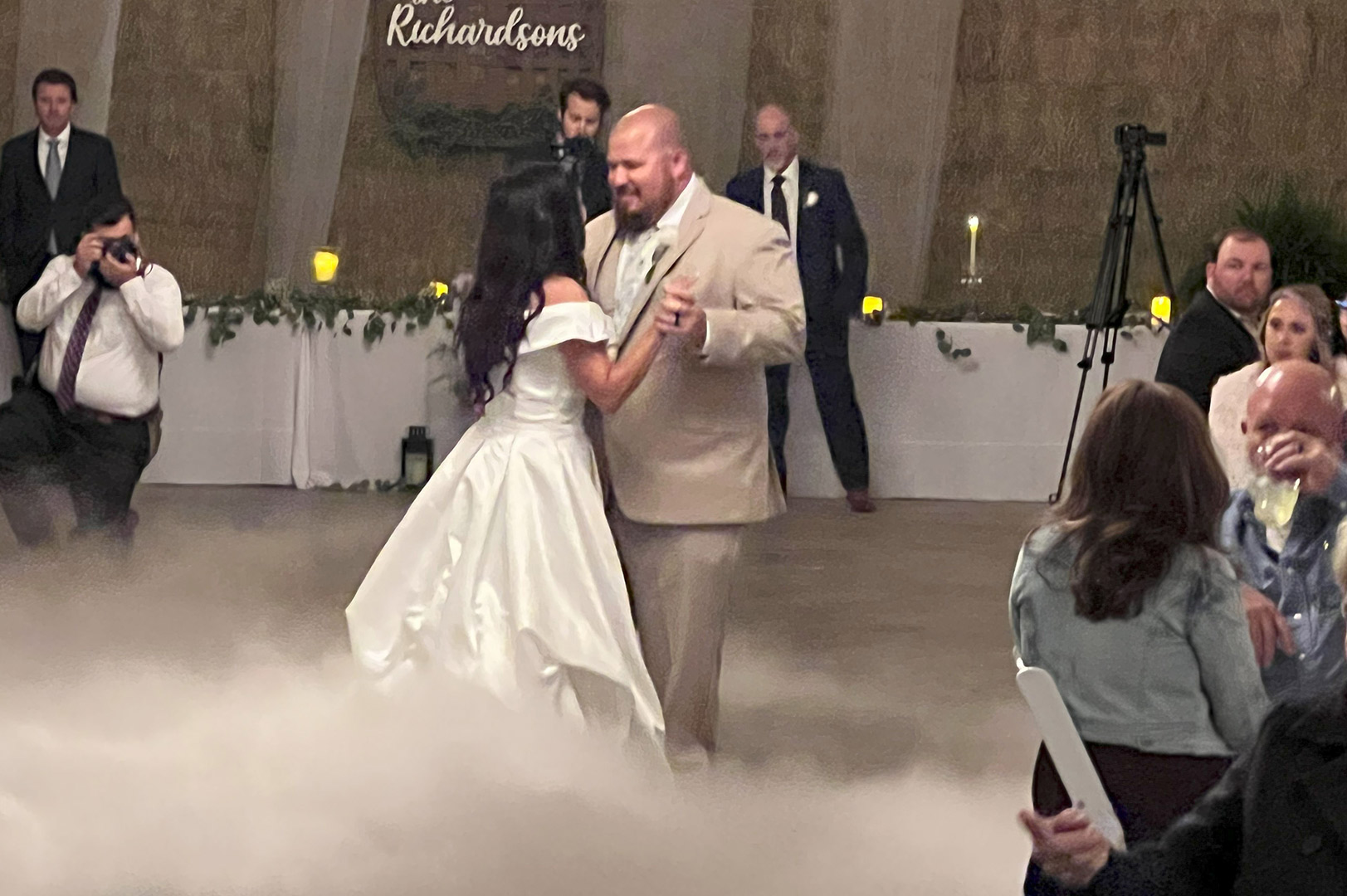 Complete the contact form and we'll be in touch soon.